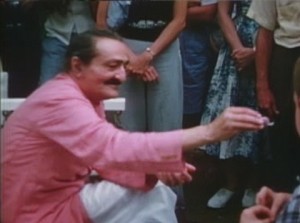 The release from Sanskaras takes place in the follow five ways:
(1) CESSATION OF NEW SANSKARAS.
This consists in putting an end to the ever-renewing activity of creating fresh Sanskaras. If the formation of Sanskaras is compared to the winding of a string round a stick, this step amounts to the stopping of the further winding of the string.
(2) WEARING OUT OF OLD SANSKARAS.
If Sanskaras are withheld from expressing themselves in action and experience, they are gradually worn out. In the analogy of the string, this process is com- parable to the wearing out of the string at the place where it is.
(3) THE UNWINDING OF PAST SANSKARAS
This process consists in annulling past Sanskaras by mentally reversing the process which leads to their formation. To develop the analogy of the string, it is like the unwinding of the string.
(4) THE DISPERSION AND EXHAUSTION OF SOME SANSKARAS
If the psychic energy which is locked up in Sanskaras is sublimated and diverted to other channels, they get dispersed and heaved and have a tendency to disappear.
(5)THE WIPING OUT OF SANSKARAS
This consists in completely annihilating Sanskaras. In the analogy of the string, this is comparable to the cutting of the string by means of a pair of scissors. The final wiping out of Sanskaras can be effected only by the grace of a Perfect Master.
-'Gems from The Discourses of Meher Baba', p23
——-
"Throw all your burden of sanskaras at my feet. I am the Ocean and can absorb your entire burden."
(www.lordmeher.org,p4852)