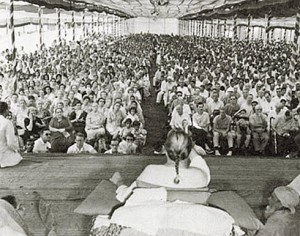 There are three types of disciples: those who help, those who are a burden, and those who are a hindrance.
Those who lift me up and carry me are the best helpers. The ones who may not be able to lift me up, but who give me their companionship, assist my work well and also render much help.
But the person who is unable to lift me up and is stubborn, refusing to allow me to lift him, is a burden and obstructs me in my work. The obstructionist is the man who does not allow me to lift him up and who does not give me his companionship, but on the contrary, pulls my hand from behind, thus obstructing my work by fighting with me even when I try to lift him.
-www.lordmeher.org, p1366
March, 1932; Egypt