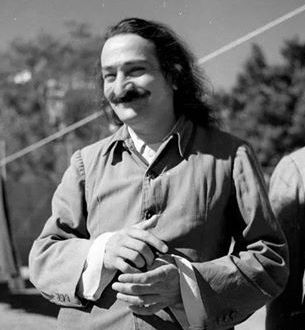 On the 25th, Baba spoke about taking action without caring about the results, referring in particular to Gandhi:
Even a great soul like Gandhi worries, because he wants results. One must sincerely try to do his duties, but the results must always be left with God. Worrying about the results is no good and of no use. If a person wishes to do anything for others, he must do it sincerely. And having done it, he should not worry about the results, for results are not in human hands. It is for humans to do, for God to ordain.
[To remain aloof from results] is not difficult, but men do not try. Because it is human nature to think of the results of one's actions, however, it does not mean one should worry! Man must think, but he must not worry.
Try to attribute all your acts to God and let results be His.  
-www.lordmeher.org, p1599
25 April 1934; Bangalore