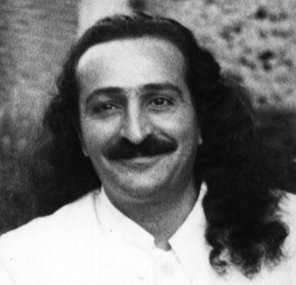 IN JUST THE SAME WAY, SHRI PROCEEDED TO GIVE HIS MANDALI THE EXPERIENCE OF INNER HEARING, TOGETHER WITH AN EXPLANATION. FIRST, HE ORDERED ALL OF THEM TIGHTLY TO SEAL OFF THEIR EARS FOR THREE OR FOUR MINUTES; AND THEN HE ASKED EACH ONE WHAT HAD BEEN HIS EXPERIENCE. THEY REPLIED THAT AT FIRST SILENCE PREVAILED; BUT SUBSEQUENTLY THEY HEARD DISTANT SOUNDS AS OF ROLLING THUNDERCLOUDS OR A MOVING TRAIN. AFTER THAT, THEY HEARD SOUNDS FAR OFF LIKE TRAIN WHISTLES. AGAIN SHRI EXPLAINED:
Since your ears were tightly sealed off from outer sound, who heard these things? Again, it was this same mind that heard through your subtle ear. These sounds were the sixth shadow of the real and original Sound*. If you were to proceed and progress onwards, developing this new hearing faculty of yours further, you would begin to hear pleasing musical notes (nods), as are heard on the planes of consciousness.
ELABORATING FURTHER ON SOME OF THESE DETAILS, SHRI GAVE THE FIGURE OF THREE CURTAINS, ONE GROSS, ONE SUBTLE, AND ONE OF THE MIND, THAT INTERVENE BETWEEN YOU (ORDINARY MAN) AND THE REAL TRUTH (OR PARAMATMA):
If you throw aside the first of these, the curtain of the gross, you have then to act through the medium of the subtle, which, when thrown aside and given up, leaves you with no recourse except to act through the mind alone. And when you throw aside and finally give up this mind of yours, then you become one with Paramatma. Now, suppose one progresses by means of seeing through the gross, the subtle, and the mind, crossing each of these domains and giving up all three. In the end one attains the Sat-Chit-Anand state. But before this, while still experiencing the sphere of mind, one sees the Fountain of Light. Experiencing its charm and realizing its greatness and power, one tries to move towards it; that is to say, until now the pilgrim has only seen, but now he wants to actually proceed towards the Goal. But only a very, very few actually succeed in becoming one with that everlasting Light, Existence, Knowledge, and Truth! It is almost impossible to become the Personification of Truth, though a few lucky ones do manage to reach up as far as the mental sphere. Only a few rare virlas (heroes) unite with the Sat-Chit-Anand Rup or State, becoming realized through a Sadguru' s grace.
– "Meher Baba's Tiffin lectures", p295
23-November-1926; Meherabad
* In Hinduism this Primal Sound is sometimes call the Brahma Naad. Meher Baba discusses the Primal Sound or original Word of God in a statement by Francis Brabazon in Stay with God' : A statement in Illusion on Reality.