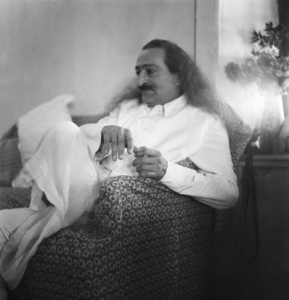 What is wrong with the world today? Such questions are bound to arise in thinking minds, but often the answers given are not completely honest. Diagnoses given and remedies adopted have all been biased and so the situation remains vague and unresolved.
The crux of the matter lies in the correct reinterpretation of the ancient word "religion". The West has very little religion, and whenever one hears of it, it is either subservient to politics or at best an adjunct of material life. The East is suffering from an overdose of religion, and consequently it hankers desperately for a material antidote.
Religion in the West is synonymous with scientific progress, which is distinctive in its manifestation. Religion in the East, and in India in particular, has gone underground and been replaced largely by crude ceremonies, vague rituals, and lifeless dogmas. Instead of nourishing the seeds of peace and plenty, this subterranean religion tries to propagate communism, fanaticism, nationalism, and patriotism, which have now become bywords associated with leadership and greatness, suffering and sanctity. In short, religion as a living force has become obsolete.
The urgent need of today to resuscitate religion is to dig it out of its narrow, dark vault and let the spirit of man shine out once again in its pristine glory.
-Listen Humanity, p182