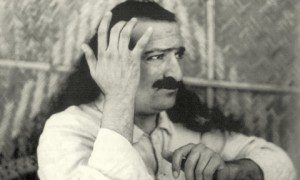 One of these points of confusion concerns his attitude towards intellectuality…
Intellect is reserved so to speak by nature for man. To have intellect one must be a human being. Regardless of how keen and quick that intellect may be, though, it will always remain just one of the stepping stones to wisdom, inspiration, illumination, knowledge, and at last, realization of truth. To keep playing on the steeping stone, however polished it may be, is like sitting tight on a heap of hoarded treasure.
Like everything else, intellect can be used, as well as misused. The deeper the intelligence, the greater one's responsibility to discriminate between essential and nonessential, service and disservice, progress and retrogression. The task of the aspirant is to use intellect as a tool, not to be overcome by it.
-Listen Humanity, p175