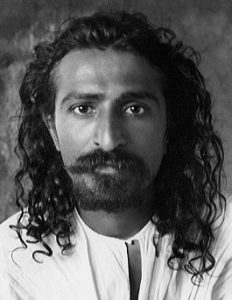 That day a Catholic priest, Father Anthony, the principal of Saint Catherine of Siena School in Bombay, came for Baba's darshan.
The priest had dedicated his life to serving the poor. Baba remarked to him:
I am well pleased with your work among destitute and abandoned children. By serving the abandoned, you are really serving Jesus Christ, because he was also abandoned by all, even by his own apostles. The emblem of abandonment is the cross. Hence, to serve the abandoned is to serve the Christ — and I am he, undoubtedly.

I am with you in your work, as I am myself in you. Difficulties, lack of sympathy, and hostile opposition will be there in your work, but I will help you. You have my blessing and love.

The cross of Christ is also the symbol of sacrifice. Hence I say that you should sacrifice your whole self and plunge yourself unreservedly into the work of helping the destitute children. By sacrificing your everything, you will find All.
The priest was so happy to receive this spontaneous message from Baba, he asked permission to publish it in his quarterly journal Basic Education. Baba agreed and made him repeat the message (which had been taken down). This he did, except for the last sentence of the first paragraph, at which Baba stated, "You have left out the most significant part," and Baba repeated: "I am he, undoubtedly."
-www.lordmeher.org, p4677
May, 1960; Guruprasad