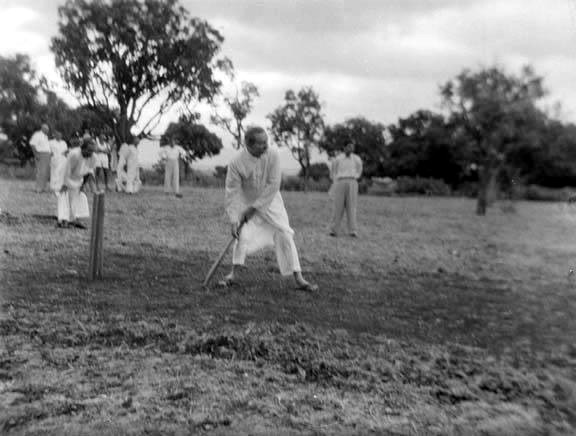 Baba lovingly embraced the cricket players [who are going to England on cricket tour] and handed each a copy of Life At Its Best and Twenty-One Fragments, and also this statement titled, I Am the Greatest All-Rounder, which Eruch read:
In going to England to represent India in the field of sport, you also have the unique opportunity of practicing and of conveying to the people there the great spiritual lessons of concentration and love.
When you take the field, and if you play as 11 men with one heart, each enjoying the excellence of performance in another player as he would in himself, whether that player is on your side or on the side of the opposing team, and so eliminating feelings of jealousy, anger and pride, which so often mar the sport, you will not only be entertaining the spectators, but demonstrating the real spirit of sportsmanship.
True sportsmanship is concentrated ability, enlivened with appreciation of the performance of others. And when this is manifested, everyone present, both players and spectators, receives spiritual upliftment as well as good entertainment.
-www.lordmeher.org, p4509
April, 1959; Guruprasad
PS: Two of them, Polly R. Umrigar, 33, and Nari Contractor, 25, became devoted followers.