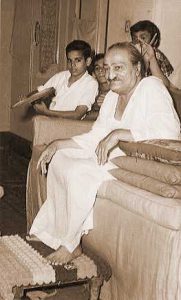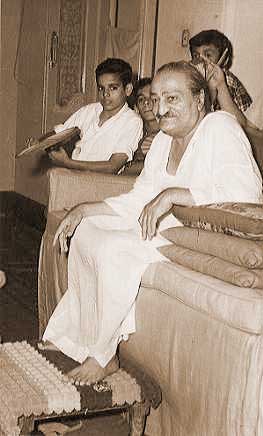 Baba was in the hall by 7:45 A.M. on Saturday, 8 June 1963, and he embraced the newcomers.
A devotee's luggage was stolen while on his way from Bombay to Poona. He lost practically all his clothes and also some money. Baba teased him, "It is good that you have no family or you would have lost them too!
If you had got lost, it would have been good!
If you do not brood over the loss of your belongings, then you have achieved something."
-www.lordmeher.org, p5023
June, 1963; Guruprasad
Photo source: https://belovedarchives.org/