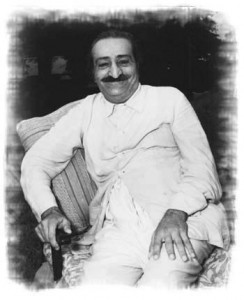 Addressing the mandali in Dehra Dun on June 12th, 1953, Baba stated about Shatrugna Kumar: "Shatrugna says he would die for me if I ask, and I believe him one hundred percent. Also he says he does not love me as love is described, and that also is true. Love is a gift."
Baba further explained:
Love for one's wife or children or parents is not love. It is attachment. Love is a gift and it is divine. When one has it, one sacrifices everything. Freedom is sacrificed – sacrifice itself is sacrificed! But from my point of view, obedience is higher than love. Obedience, however, is impossible, more impossible than love because freedom is inherited. Freedom is our birthright because originally we were free. So when binding comes, it (freedom) is refused to us.
The easiest course adoptable in such circumstances is to resort to one binding, which eliminates several bindings, but that too is difficult. Even though a man in obedience may cut his own throat, the idea of freedom is in his action. He is motivated by that idea.
–Lord Meher (First Ed), p4141