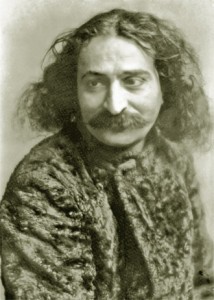 The chief forms in which the frustrated ego finds expression are lust, greed, and anger.
Lust is very much like greed in many respects; but it differs in the manner of its fulfillment, which is directly related to the gross sphere. Lust finds its expression through the medium of the physical body and is concerned with the flesh. It is a form of entanglement with the gross sphere.
Greed is a state of restlessness of the heart, and it consists mainly of craving for power and possessions. Possessions and power are sought for the fulfillment of desires. Man is only partially satisfied in his attempt to have the fulfillment of his desires, and this partial satisfaction fans and increases the flame of craving instead of extinguishing it. Thus greed always finds an endless field of conquest and leaves the individual endlessly dissatisfied. The chief expressions of greed are related to the emotional part of man. It is a form of entanglement with the subtle sphere.
Anger is the fume of an irritated mind. It is caused by the thwarting of desires. It feeds the limited ego and is used for domination and aggression. It aims at removing the obstacles existing in the fulfillment of desires. The frenzy of anger nourishes egoism and conceit, and it is the greatest benefactor of the limited ego. Mind is the seat of anger, and its expressions are mostly through the activities of the mind. Anger is a form of entanglement with the mental sphere.
Lust, greed, and anger respectively have body, heart, and mind as their vehicles of expression.
-Discourses, 7th Ed, p 11