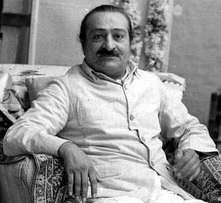 He went on to state,
"There is no gift greater than the gift of spiritual freedom, and there is no task more important than the task of helping others to achieve spiritual freedom."
But he added:
Spiritual freedom has to be won by oneself for oneself through watchful and unfailing war against the lower self and the lower desires. Those who would be the soldiers in the cause of Truth have to help all, not only in launching upon the thrilling enterprise of attaining victory over oneself, but also in every step which they take toward that attainment. There is no other way of sharing their burden.
-www.lordmeher.org, p2313
Dec, 1942; Meherabad