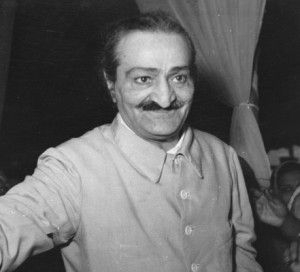 I want you to be with me, near me and before me in an entirely different atmosphere, so that you can freely breathe the air of my personal presence. We must be together as intimately as if we were living under the same roof for no purpose other than that of living with each other and for each other.
Do not look forward to any functions, meetings, timetables, programs, agendas or any cut-and-dried plans. You have simply to be near me all the time that I remain with you, playing, sitting, walking, joking, discussing serious things or listening to stories. I want you to live with me the day-to-day life I normally lead.
You are not expected to read, study, meditate or pray, but to feel at home with me as naturally and unreservedly as you would do at home in the midst of your own family and friends. I want you to be your natural selves, putting aside all the superficial niceties one usually assumes in social life. Being in my company, watching me and being watched by me, you will automatically learn and unlearn a lot, which no amount of teaching can convey. In short, there are three reasons for this sahavas program:
First: To give you my closest company in order to bring out the oneness between us.
Second: To help you understand love and obedience, and to make you imbibe these twin aspects of the nectar of the infinite existence behind all life.
Third: To show you how to do my work of spreading love.
-www.lordmeher.org, p3727
May 1955; Meherabad