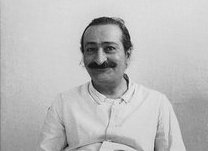 In a pleasant mood the next morning, Monday, 19 December 1949, Baba gave an explanation comparing the Old and the New Life:
We have left the Old Life, and there is no going back to it now. The Old Life is practically dead. I have heard it said that when a man dies, his spirit is still connected with the world for three to four days. Before the spirit enters a new, different sphere, there intervenes a wee bit of time which may be said to be a sort of vacuum between the old and the new life. Similarly, our Old Life has been dead since October 16. From that date up to the 21st of December, our New Life has had a kind of connection with the Old Life.
Now see how things adjust themselves automatically. I told you some time back in Belgaum, that before plunging completely into the New Life in right earnest — from January 1, 1950 — there would be a "vacuum" of ten days between the Old and New Life. Only this morning I remembered it, and you people, too, forgot to remind me about it. I have therefore decided that during the vacuum period of ten days — from December 22 to 31 — there will be a complete suspension of the four ordeals of the training period as follows:
There will be no begging.
No wearing of the kafni.
No physical labor of any sort; if necessary, hired labor will be engaged.
Complete relaxation, with good food, to be purchased with the money we have with us.
-www.LordMeher.org, p2855
19 December 1949; Jaunpur (Gypsy period)
——-
"Old Life – Perfect Divinity, Divine Man."
"New Life – Perfect Humility, Ordinary Man,"
(LM, p2943)