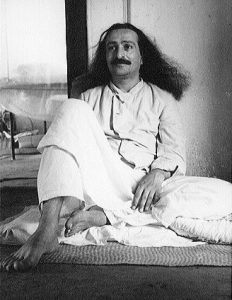 During this period, Naval Talati, Dina's husband, was anxious about certain family matters. One day, Baba took him aside and advised him: "Continue conscientiously discharging your duties in the world but do not care or worry about the results. The Infinite is within you and you are part of the Infinite!
"I am in Kalemama and also in Masaji. Masaji is eighty years old with all his teeth intact. Kale is sixty with several teeth missing. Should Masaji be glad that he has all his teeth at eighty and Kale worry as to why he had lost so many teeth before sixty?
"There is no sum or substance in anything in illusion. He who has teeth and he who has no teeth – it is all the same. But he who has strong teeth should not purposely remove them because I say that it has no value, sum or substance.
"It – Maya, illusion – is all nothing! There should not be distress in being healthy or being ill. One should not feel pleasure for what one has or be miserable for what one has not. This is true in every matter.
"There is absolutely nothing – not even zero! If there is nothing, then how can there be decay or death? No one dies and no one lives!"
-www.lordmeher.org, p1675
April, 1935; Nasik