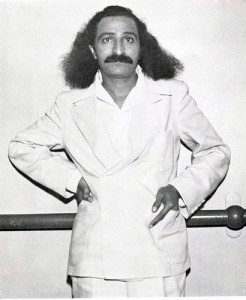 Humanity, as constituted at present, uses three vehicles for the expression of thoughts, and experiences three states of consciousness. These three vehicles are: the mental body (the mind), in which thoughts arise as the result of impressions from past experiences. These thoughts may remain latent in the mental body as seeds, or they may be expressed.
If they are expressed, they take the first forms of desire, and first pass through the subtle or the desire body, which is composed of the five psychic senses. They may rest there, as in the case of dreams or unfulfilled desire, or they may be further expressed in action through the physical body, with five physical senses.
The three states of consciousness corresponding to the three vehicles mentioned are: unconsciousness (mental body's rest) as in deep, dreamless sleep; sub-consciousness (subtle body's energy) as in dreams or obscured, unformed and unfulfilled desires; waking consciousness (physical body's movement) as in active daily life. The inner process by which thought passes from the mental through the subtle into physical expression may be called the expression of human will.
In order that thought may be expressed effectively, all three of the vehicles used in its expression must be perfectly clear, and the interaction between them must be harmonious. The head and the heart must be united, intellect and feeling must be balanced, and material expression must be understood to be the fruit of Spiritual Realization
-www.lordmeher.org, p1431
May, 1932; Hollywood