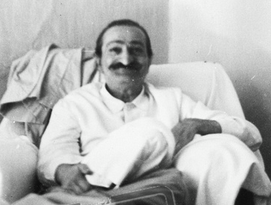 I am God – God the Beyond. I draw you ever closer to me by giving you frequent occasions of my close companionship. But too much familiarity often makes you forget that I am God in human form.

I know all that happens and will happen. In fact, anything that happens, happens not without my will. Knowingly, I allow things to happen in their natural course.

All that I ask of you is to love me most and obey me at all times. Knowing that it is impossible to obey me as you should, I help you to carry out wholeheartedly my instructions by frequently bringing home to you the importance of obedience.
-May, 1959; Guruprasad
www.lordmeher.org, p4544