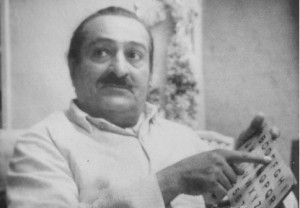 Explaining about work done in his name, Baba stated:
Work means to love Baba wholeheartedly, so much so that you become lost in my love and forget yourself completely. If you cannot love me like that, then obey me without hesitation. Even if you are slandered by others, go on following my behests. If even this is not possible for you, then try to love Baba, conduct centers, sing bhajans, speak to people about me, and read my messages to them. In this way, by bringing people in my contact, you will also do great work.
Keep your hearts clean; otherwise, it will have an opposite effect on those you may bring in my contact.
At times, the required quantity of wine helps a person, but if more is taken, then the person begins acting like a madman. Similarly, the spiritual truths expounded by the Perfect Masters, if understood properly, prove of invaluable help, and if not understood, they become the cause of unnecessary confusion and trouble.
Much can be said about work, but now be careful to observe the four things as mentioned in Life Circular No. 37 ["Baba's Reminder"]:
1) Be determined to obey Baba;
2) Abstain from lustful actions;
3) Be honest; do not deceive or give false hopes to anyone; and
4) Do not hurt the feelings of others.
-www.lordmeher.org, p4229
Dec, 1957; Guruprasad