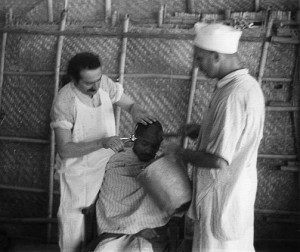 [Personal Interviews]
Question: I am very happy to see you.
Baba: Anything to say?
Question : About the children for whose salvation she strives against the will the parents and conventional ideas.
Baba: Tell her to try conscientiously. I will help her. She must never be afraid of anything or anyone when doing something for the benefit of others.
If she wants to develop more and more, tell her to do one thing: let her mind not think too much of her doing it. When doing any service to others, she should not remind them too much of her doing it. She has a noble heart, and I will help her.
–Teachings of Meher Baba, compiled by Naosherwan Anzar, p120