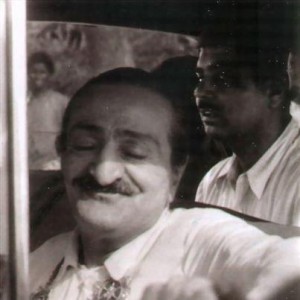 However much I may explain, you cannot have a true idea of the enormous strain on my physical body in these last twelve months. To say the least, I am utterly exhausted physically, yet I intend to exert myself further for the whole sahavas month in order to impress thoroughly upon you certain points. There are points which I have got to drive in deeper and deeper, not only for you all, who are able to be near me physically, but for all others, also, who love me and obey me, as well as for other reasons which are not apparent here and now. These points you will have to grasp through the three reasons of the sahavas, as given above.
Therefore, during the seven days, above everything else, forget your worries, comforts, discomforts, home and business affairs. In short, forget about everything concerning your daily life except your present life here with me. As I have stated, I have offered this sahavas at the cost of additional physical exertion for me, because of all who love me and obey me, including those who are physically absent.
The only explanations you should expect from me during the sahavas will be on [four points]:
Love;
Obedience;
Work of spreading my love;
Freedom from the apparent binding of those dependent on me.
I want you all to take particular note that I would feel happy if each one of you not only possessed but read and digested God Speaks from the first to the last page, as the last book of its kind by me. I will, likewise, be happy if those among you who can possibly do so will see that this work is translated and made available in as many languages as possible for those who cannot read and understand English.
-www.lordmeher.org, p3727
May 1955; Meherabad
—
"By leading a fearless and honest life, hypocrisy gradually gets weakened. When the heart becomes absolutely clean with honesty, hypocrisy is completely wiped off. This is a very long process, not only in terms of years but in terms of lifetimes – reincarnations." (LM online, p4650)